Saint Paisios of Mount Athos: "God especially loves & provides for large families"!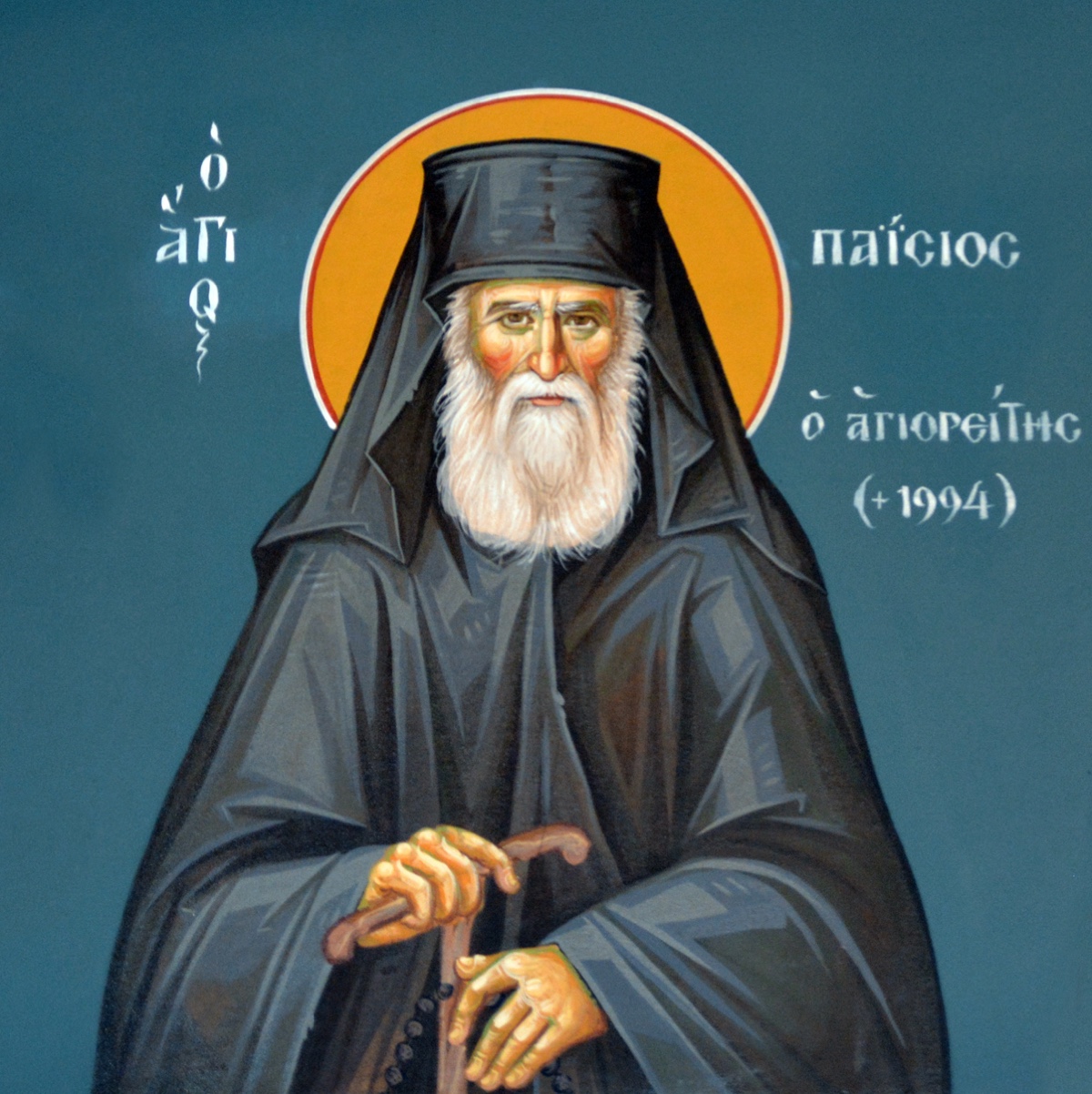 "God especially loves and provides for large families.  A large family provides children with many opportunities to grow up normally, as long as the parents give them the proper nurturing.  One child helps the other.  The oldest girl helps the mother; the second child takes care of the younger one, and so forth.  There is a sense of giving, and they live in an atmosphere of sacrifice and love.  The younger ones love and respect the older ones; and this is something that comes naturally in a large family…".
[From the book: "Spiritual Counsels, Volume 4: Family Life", by Elder Paisios the Athonite (Souroti, Greece: Sacred Hesychastirion of St. John the Evangelist, 2002].

Saint Paisios of Mount Athos: Separation…!
"My child, people separate because of their sensuality and their selfishness. Nothing else. All other reasons are fabricated afterwards in order to  justify themselves…!"

Saint Paisios The Athonite: "Abortions are a terrible sin"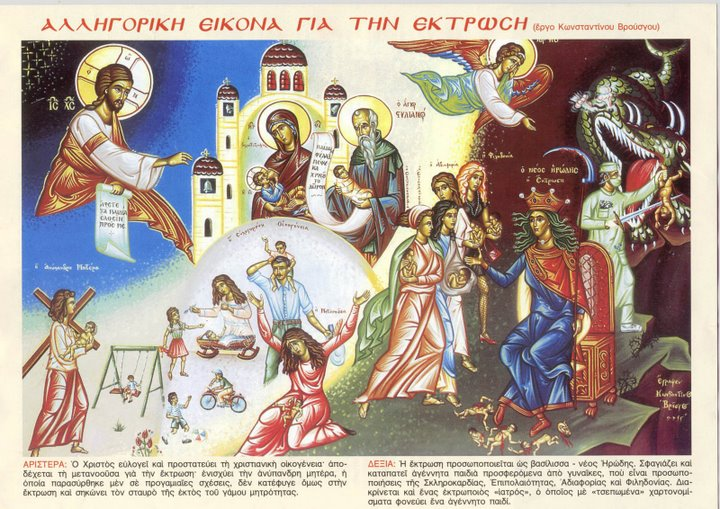 An instructive image: Christ, the Most-holy Theotokos and St. Stylianos blessing and protecting those who carry the blessed Cross of family life in Christ. A repentant woman wails of her sin of abortion. To the right, the New Herod of Abortion is depicted personified, with the physician helping her, and women bringing them their babes out of love of pleasure, hardness of heart, indifference, etc
 Note: Here Elder Paisios, with the divine illumination that he has, shares what a terrible sin and blight upon the entire world the sin of abortion is. He (and I) are not using this as a ruse to support any specific political candidate or party. And the Elder would never support those who would use violence to make a statement against abortion providers or patients. But may his words grant us all the contrition to realize how great a sin abortion is, and how we might all return to Christ in repentance, acknowledging the sacred image of God that is every human being, even from our mother's womb.
St. Paisios: "Abortions are a terrible sin" (amateur translation)
-Elder, one forty year-old woman, who has grown children, is three months pregnant. Her husband threatened that, if she does not have an abortion, he would leave her.
 If she has an abortion, her other children would pay with sicknesses and accidents. Today, parents kill their children with abortions and do not have the blessing from God. In olden times, if a small child was born sick, they would baptize him, and he would die like an angel, and was more secured.
 Parents had other older children, but they also had the blessing of God. Today, they kill their older children through abortions, as they strive to keep them alive while they are sick. Parents run to England, to America to heal them. And they continue to bear children even more sick, because they, if they sought to make a family, they could again give birth to sick children, at which point, what would happen? If they bore a few children, they would not run so much for the one who is sick. He would die and go forth as a little angel.
 -Elder, I read once that every year, in total there are 50 million abortions and 200,000 women die from complications.
 They kill the children because they say that, if the population would increase, there would not be enough to eat, in order for humanity to be preserved. There are so many uncultivated areas, so many woods, so that, with today's tools, for example, they could plant olive groves to give to the poor. It's not that they would cut the trees and there would be no Oxygen, because there would be trees to replace them.
 In America, the wheat burns, and here in Greece, the fruit falls into the rubbish heap, etc. while in Africa, the people are dying from hunger. When people were dying from hunger in Abyssinia, because they had a great drought, I told a well-known ship-owner friend to help in these circumstances, to go to the rubbish dump and to load up a boat to take [the surplus foodstuffs] there for free. They didn't allow him to do this under any circumstance.
 -How many thousands of embryos are killed every day!
 Abortion is a terrible sin. It is murder, and of course a very great murder, to kill unbaptized children. Parents must understand that life begins from the instant of conception.
 One night, God allowed me to see a terrible vision, to inform me regarding this matter! It was the evening of the Tuesday of Bright Week 1984. I had lit two candles in two tin cans, as I always do even while asleep, for all those who suffer spiritually or bodily. To those I include the living and the reposed. At midnight, as I was saying the [Jesus] Prayer, I saw a great field surrounded by a fence, studded by wheat that had just begun to grow. I stood outside the field, and I lit candles for the reposed and placed them on the wall of the fence.
 To the left there was a dry place, full of rocks and cliffs, which was shaking continuously from a very strong cry from thousands of voices that break your heart and make you shudder. And even the toughest man, if he would hear it, would be unable to remain unmoved. As I was experiencing these heartbreaking cries, I asked within where these voiced were coming from, and what was happening with all that I saw, and I heard a voice tell me: "The field studded with wheat that has just sprouted, is the Cemetery with the souls of the dead that would be raised. At the place which was shaking from the heartbreaking cries are found the souls of children who were killed through abortions!"
 Following this vision, I was unable to rest from the great pain that I experienced for the souls of the children. I could neither lie down to rest, though I had been busy that whole day.
 -Elder, can something be done to remove the law regarding abortions?
 Yes, but the Nation, the Church, etc. must be moved to inform the people about the consequences of declining birth rates. The Priest should explain to the world that the law regarding abortions is against the commandments of the Gospel. Doctors, from their own positions, should speak of the risks that follow the woman who has an abortion. See, the Europeans had royalty, and left this as an inheritance for their children. We had the fear of God, but we lost it and did not leave an inheritance for the next generation, and for this we legalize abortions, political marriage, [etc.]…When a man disobeys one commandment of the Gospel, he alone is responsible. When, however, something that clashes with the commandments of the Gospel becomes the law of the land, then the wrath of God falls upon the whole nation, that it may be chastened.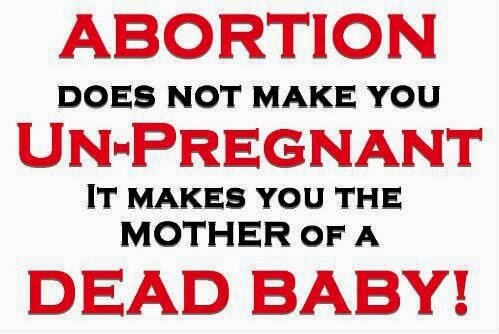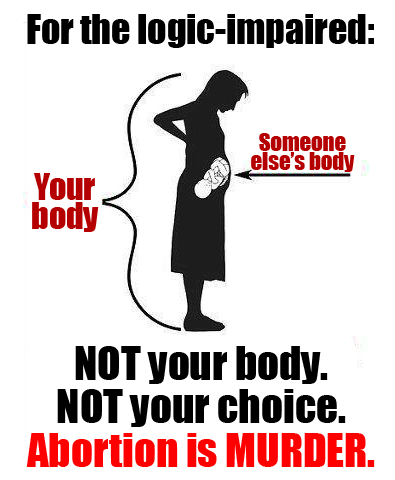 SAINT PORPHYRIOS
(+ 2 DECEMBER)
Testimonies and Experiences
Conversations with Greek and Cypriot friends
By Klitos Ioannides
Translated from the 5th Greek (revised) Edition
Published by the Holy Convent of the Transfiguration of the Saviour – Athens 1997
Monk Nicodemus Bilalis
brother of the Holy Monastery Pantocrator
resident at the Holy Skete of Kapsalas, Mt. Athos
Theologian, philologist.

=============================================================
K.I.: Fr. Nicodemus, as I was told by our mutual friend Mr. Panagiotis Sotirchos, you have a lot of interesting incidents connected with Elder Porphyrios to tell us. I thank you very much for receiving me, even though we have never met before. In any event, we know plenty about your social work and action carried out in the field of large families.

Fr.N.: Thank you, Mr. Ioannides, for including me amongst the witnesses to the personality and holiness of Elder Porphyrios. I met him once twenty years ago, in 1972. I had heard a lot about Elder Porphyrios but I hadn't had the opportunity until then to meet him.
One day I returned on foot to Holy New Skete, where I was then living, via Kerasia, from the Holy Monastery Great Lavra on the Holy Mountain, where I had gone to study. The distance is about four hours walk altogether, if not more. It had just rained and I was soaked from head to toe by the bushes and trees in the forest along the way.
When I arrived at the first cell at Kerasia, I knocked on the door and asked to warm myself. They gave me clothes, I changed and put my own clothes out to dry. Without my knowing it, Elder Porphyrios was staying there at the time. So, I had the great blessing of spending some four hours with him and to discuss many subjects with him. Out of the many things I heard, I would like to mention the following story which the Elder brought up, prompted by the subject hotly discussed in the newspapers at the time; the subject of the cloth, the clergyman's cassock.
It was a short time after he had received his priest's pension. As you know, he served as chaplain at St. Gerasimos' chapel, within the Athens Polyclinic, by Omonia Square, on Piraeus Street. One day he passed by St. Constantine's Church, Omonia, and entered the church to pray. The moment he left the church he was approached by a young couple with their little girl. They asked him if they could trouble him for few minutes. Elder Porphyrios explained that he was not the priest in charge of that particular church. "It doesn't matter," they said to him. "We just want to ask you one question. We won't take up too much of your time."
"This is our little girl," the husband said to him, "and my wife insists on dressing her in trousers. I can't accept that. It's not what I want. And so we've come to a terrible disagreement. We decided, therefore, to go to a priest, any priest at all, to put our problem to him. Whatever he tells us to us we'll do it. We'll be bound to do whatever he tells us."
First, Elder Porphyrios told them that the subject wasn't simple. He then went on to tell them that the issue is resolved both in the Holy Scriptures and in the Holy Canons. It is also resolved naturally by nature, given the fact that the woman doesn't have the same nature as a man; she differs from him bodily and spiritually. This difference is emphasized by dress, since a man's body is formed differently from a woman's. He quoted Deuteronomy , which forbids men to wear women's clothing and women to wear men's clothing.
He then told them about the following amazing incident, that I'm telling for the very first time, knowing that it will be publicized.
K.I.: We thank you very much, Fr. Nicodemus.
Fr.N: When Elder Porphyrios served as chaplain to the Athens Polyclinic, many doctors there had noticed that he had certain outstanding gifts from God. They respected him immensely and they often asked him to pray during difficult operations or they called him to doctor's councils, when they were trying to make a difficult diagnosis.
One day the hospital doctors invited the Elder to give them his opinion on an unusual case that they were facing. A young woman had given birth to an ugly child, who had a black growth like an egg-plant on his cheek. They wanted to hear his own interpretation of why such a child was born. The Elder asked to see the young mother. He discovered by talking to her that a youth who had the same monstrous face as her child lived in her neighborhood of Omonia The young woman often came across this youth, and naturally felt sorry for him. When, however, she married and became pregnant, the sight of that youth started to become a nightmare. Every time she saw him she thought, "How terrible for his mother, to have such a child! If I was in her position how would I put up with it? How would I bear it?"
It was exactly this nightmarish thought that affected this young woman during her pregnancy, so that the child in her womb grew correspondingly. So much so, that when she gave birth to the baby it had a monstrous face just like that youth. Elder Porphyrios gave this interpretation to the doctors, and both they and the mother accepted it.
We must, however, return to the couple who had approached the Elder and sought his advice as to whether or not their daughter should wear trousers. Elder Porphyrios referred to the previous incident to show them that male dress psychologically influences woman's nature to the point where she will start behaving like a man, something against her nature. Naturally the same thing occurs when men wear women's clothes.
Of course, Elder Porphyrios examined the subject more deeply for them, with all its psychological and pedagogical consequences, in order to stress that women are not allowed to wear men's clothes and men are not allowed to wear women's. The couple agreed with this conclusion, and left, greatly helped by this chance encounter with the Elder.
K.I.: That's a really amazing story that you tell, Fr. Nicodemus.
Fr.N.: I'll now tell you about another time when I met Elder Porphyrios.
As a theologian, I'm engaged in research on the subject of birth control. We know that the holy texts of our Church strictly forbid the use of birth control. I wanted the advice of Elder Porphyrios on different aspects of this enormous issue, bearing in mind that the Pan-Hellenic Society of Friends of Large Families is based here. I'm in daily contact with large families. When they see me wearing a cassock, before I can explain that I'm not a priest or a confessor, they bring up all kinds of related topics, such as abortion, contraception, and generally about childbearing and birth control. They, even bring up the same topics in their letters and ask for answers.
This meeting with Elder Porphyrios took place here in Athens, in Thision, at the home of my cousin, who was a spiritual daughter of the Elder. Elder Porphyrios went to my cousin's house from time to time, to confess a group of young girls who practiced chastity and wanted to become nuns. I told my cousin to ask Elder Porphyrios to receive me there for a little while. I had some questions and I wanted his advice. So I went to my cousin's house, and there, amongst other things, I asked his opinion on how to develop arguments against birth control, and how he as a spiritual father dealt with the subject.
I won't bring up all the details of the discussion now. I'll only mention that Elder Porphyrios upheld the strict line, which I also hold: i.e. birth control is not allowable while there are marital relations, therefore the use of contraceptive methods is not allowable, etc..
The same day, after I had left, an acquaintance of my cousin's went to her house, a certain P., from Corinth, a close associate of ours at the Pan-Hellenic Society of Friends of Large Families. As he himself explained, his meeting with the Elder took place under the following circumstances:
When I had seen Elder Porphyrios and left, my cousin went out to buy something she needed. On the way she met Mr.P., whom she knew and whose daughter lived on the same road as she did. They exchanged a few pleasantries, and then my cousin apologized, explaining that she was in a hurry because Elder Porphyrios was then at her home. When P. heard that, he became enthusiastic and asked if he too could go to her house for a little while to see the Elder and receive his blessing. That's what happened.
Then, as soon as Elder Porphyrios saw him, without having seen him before, and without my cousin telling him anything about him, not even his name, the Elder said, "Welcome P." That is to say, he greeted him with his name. Then he carried on, "Listen here, my blessed chap, those differences you have with your bishop, forget them. They were presented to him differently. You must behave lovingly to one another."
We have here another specific event where Elder Porphyrios without having previously met a person, not only knew, with enlightenment from God, his name, but also knew his own particular problems.
I'll tell you about another incident of which I also have direct personal knowledge.
K.I.: Thank you, Fr. Nicodemus.
Fr.N: A member of the Executive Committee of the "Pan-Hellenic Society of Friends of Large Families" regularly went to confess to Elder Porphyrios. One of his daughters, who is today married with children, as a student had a lot of anxiety about the University Exams. Her father took her to Kallisia, Penteli, where Elder Porphyrios lived before he went to Oropos. The girl went in first, without her father having ever said anything about her exams. As soon as she entered Elder Porphyrios said to her "Welcome. Listen, don't worry yourself about the delay that you've got. It's because of your anxiety about the exams. Tell me what else is the matter?"
That girl really had an unnatural delay in her monthly cycle, which worried her. She had never even thought about talking to Elder Porphyrios about it. So, as soon as she heard him bring up the subject without her even touching upon it, she was so moved that when she left confession she ran into her father's arms shouting in front of everyone "He's a saint. He's a prophet." This same event was told to me by the girl's father, a close associate of mine.
There is a third incident, which I also know from first
hand.
An Athonite monk, a friend and neighbor of mine at Kapsala, Elder Martinianos, had come to Athens from the Holy Mountain especially to meet the Elder. He was from Kyparissia by descent, and at the start of his life as a monk had lived in the historic Monastery of St. Sawa, outside Jerusalem. He later left there and went to live on Mt. Athos at the Holy Monastery of Docheiarios and afterwards to the Skete of Kapsala.
When he arrived at Oropos, where Elder Porphyrios lived, it was day-break, so without knocking on the door or doing anything else, he sat down and waited. At some moment a window opened and one of the women there asked him, "Excuse me, but are you an Athonite monk?"
"Yes, I am" he said.
"The Elder said you're to come up."
The monk was astonished. He hadn't told anybody anything and he hadn't seen anyone from the time that he had arrived. He stood up and went to Elder Porphyrios. Then the following conversation took place between them:
"Welcome. Where have you come from?"
"From the Holy Mountain, Eider/'
"But aren't you a monk of St. Sawa's"
"No, I'm from Mt. Athos."
"Didn't you become a monk at St. Sawa?"
"Yes, Elder."
Then Elder Porphyrios revealed that in the Monastery of St. Sawa there was a cave (he described the area exactly and the spot in which the cave was located), which contained the relics of the monastery's fathers. It hadn't been discovered until that moment. He told him about such circumstances of his life, that he was stunned by the surprise of Elder Porphyrios knowing so many things about his life, even though they had never met before.
I have recorded the testimony of that monk on cassette, as he himself narrates it.
I'm confining myself, Mr. Ioannides, to accounts which I know from first hand, so that we can be sure of their authenticity.
K.I.: Those are exactly the events that interest us, so that they can stand up to criticism and so that we can be, as far as it is possible, more sure about the genuiness of the accounts.
Fr.N.: The following incident, is connected with a relative of mine, from Xerokambos, Eleia, I'm telling you it, just like he told me it.
K.I.: We're indebted to you, Fr. Nicodemus, for everything that you've told us and we can't wait to hear the rest.
Fr.N.: This relative of mine had become so close to the Elder that they would talk for hours together in the forest. He told me about two incidents which I consider astounding, considering the revelations he had. The first is as follows:
This relative of mine wanted to build a farming unit in his village. He had sought the Elder's advice beforehand, and the Elder agreed with him. He wanted to do some drilling on his property and went to the Elder to get his advice. Then Elder Porphyrios, who had never visited his village, started to give him a complete and detailed description of the property, telling him the specific spot where the drilling ought to take place. He even told him how many meters under the ground he would find water. When this relative hired expert geologists who went to his property, they found the water just where Elder Porphyrios had indicated to him, right down to the last detail.
This same relative also gave me the following account:
Once, while riding a large motorbike he had an accident. He hit something and was flung several meters away from his bike. However, as if by miracle, he survived without getting hurt. When he returned home after the accident late that night, he had just put his foot in the door when the phone rang. He answered it and heard Elder Porphyrios speaking to him at the other end of the line, "You escaped, you escaped. Thank God." My relative remained speechless.
K.I.: How many people were helped by Father Porphyrios? What a great blessing it is for our days.
Fr.N: The last time that I saw Elder Porphyrios was about a year before he died. I had to visit the military prison at Avlona, which is about half an hour away from the convent which Elder Porphyrios built in Oropos. I was with a associate of mine in the car of the Society. After our visit to the prison I said to her, "Since we're near to Elder Porphyrios, why don't we go and get his blessing?"
We went and we found twenty or so people there who had been waiting for quite a long while. Among them was a certain well-known theologian. Almost as soon as we had arrived, we heard, "The monks and clergy first." It happened that I was the only monk there; there were no clergv, so I went in first, "Your blessinq only, Elder, pray for us.'5 '
I received the Elder's blessing and explained that we were just passing and that his blessing was enough.
"Sit down, sit down," he said. He took hold of my hand. "How are you doing? Are you well?" he asked. "Thank God, with your blessing, Elder, I'm very well." Then, he immediately started to say to me, "Tell them not to avoid having children. It's a great sin to avoid having children. It's a good thing that you're involved in that work. You continue, and tell them that avoiding childbearing is not allowed. It's a great sin." Those were the last words he ever said to me. He said them of his own accord without me asking him or bringing anything up about the subject.
Elder Porphyrios must have been very pure for God to give him so many great gifts. As St. Basil the Great says, the gift of foresight only shines upon pure and cleansed hearts.

[The previous interview was taped by Mr. Klitos Ioannides in the offices of the "Pan-Hellenic Society of Friends of Large Families" (78d Academias St. – Athens GR106 78), where the interviews of Mr. P. Sotirchos and of Mr. N.N. for this book had just been held. The offices had been sought with this in mind as convenient for just our two friends mentioned above. Then suddenly, without previous notice and preparation, the above speaker was asked to present his own testimony about Elder Porphyrios. It was something he couldn't refuse, even though he would have preferred to have been prepared. During the publication of the book, when asked if he would like to make any corrections, he was content with a few alterations to some phrases. On the other hand the text that follows is his addition, written especially for the present edition.]